™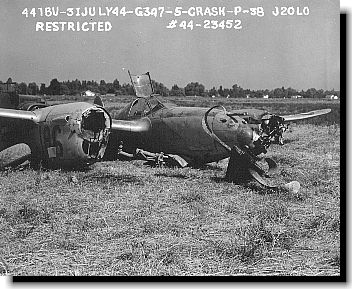 Welcome to the P-38 Crash-Site ™
This Web-site contains Restricted crash pictures of P-38s and other aircraft. During WWII, my father was stationed at Metropolitan Field (now Van Nuys Airport-Van Nuys, California) as an Aircraft Mechanic with the 4th Air Force. This web-site is not intended to exploit any pilots that may have been injured or lost their lives in these crashes. The Web-site also contains Air Show pictures I have taken at various Air Shows.
Website E-Mail address: n2coveredbridges(at)msn.com
CLICK ON JEEP TO ENTER RESTRICTED AREA

Best viewed in 800 X600 resolution
This page was last updated: 02/09/05
Copyright © 2000-2005 by P-38 Crash-Site™ All Rights Reserved
Made in U.S.A.
Click on the Aerodrome Button to Vote for this Web-Site